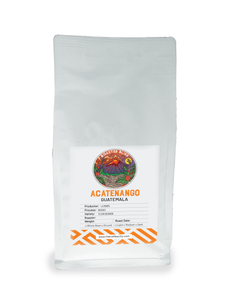 Experience the genuine essence of Acatenango, Guatemala's Yellow Bourbon Coffee, meticulously cultivated by La Pampa.
This isn't artificially flavored coffee; it's the pure, unadulterated taste of Yellow Bourbon. Grown at an impressive altitude of 1,800 meters above sea level and carried through a washed process, this coffee embodies the authentic flavors of its terroir.
Savor the true richness and aromatic journey that this high-altitude gem offers, and elevate your coffee experience today with natural perfection.